Things are Happening at Big L
We've been busy lately. Not only servicing our customers but also
preparing to launch our new website experience. In addition to a new
look and feel, the revamped user experience (UX in website lingo) was
given much thought to helping you find what you're looking for, which is
important when you realize the various products and services we offer.
Here are some highlights you can expect:
Streamlined Website Navigation
Presented via a dynamic menu that helps you find what you're looking
for, fast!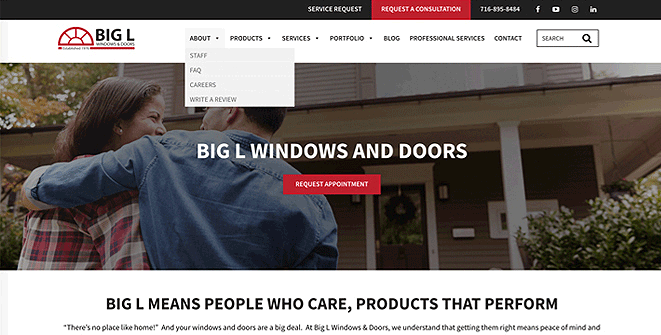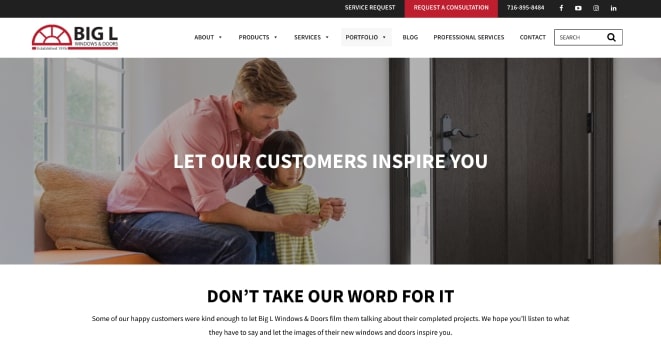 Expanded Portfolio
Built on a foundation of customer testimonials and an impressive
array of product examples in our gallery organized by product brand.
All New Frequently Asked Questions
We've gathered and organized the most common questions people ask us
about window and door projects into this helpful FAQ.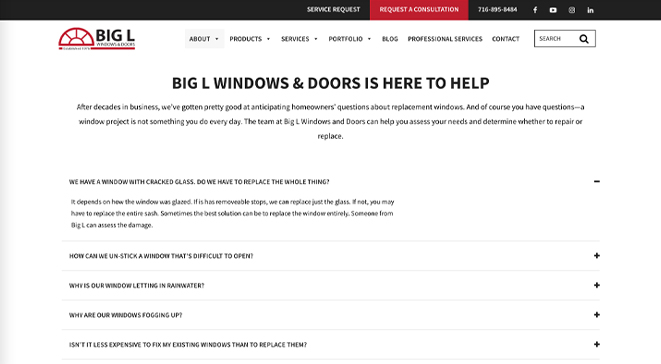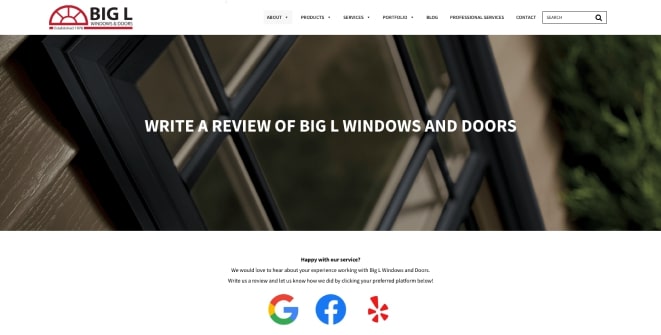 Write a Review
More ways to share your thoughts with us, which is key in helping us
improve how we do what we do for our customers.
Professional Services Section
Just for Trade Professionals, featuring content tailored
specifically for our partners for a deeper understanding of what we
can do. Plus, a separate Service Request section for current jobs
that are in need of assistance. And overall, we're featuring the
content that's most relevant to you. From replacement windows and
remodeling projects to new construction and tips, we're committed to
providing you with highly valuable information. Be sure to check
back periodically to see additional enhancements and content updates
along the way!