Bay Windows vs. Bow Windows:
How to Pick the Best Window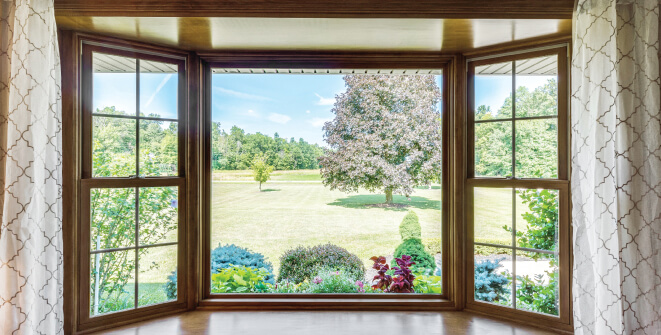 To most people, if you asked them if they could tell the difference
between a bay and bow window they might give you a funny look. These
two window types are often misunderstood in the world of windows and
doors, and while they do share similarities, there are very specific
differences between the two.
If you already have a bow or bay window in your house, then you're
probably already familiar with the features and benefits of each
respectively. That's helpful if you're looking to replace it, but what
about adding a bay or bow where it didn't exist before, perhaps as
part of a remodel or larger scale construction project?
Also referred to as "projection windows", these windows are recognized
by their arc design which differs from products such as casement
windows, awning windows, or single hung windows that are mounted flush
to a wall. Because they protrude from your home's exterior, not only
do they increase the space inside, but they also allow natural light
to enter on a larger scale.
And depending on the size, not only do they help connect you to nature
by blending indoor and outdoor spaces, but they can also enhance your
home's curb appeal given their signature design aesthetic.
When shopping for bow or bay windows, there are a number of different
factors to consider. So, if you're just beginning to research your
options, you will probably have some questions.
So, keep reading to learn the differences between
bay windows vs bow windows!
Since patio doors play so many different roles within the home, their
condition can be critical to any home's overall performance.
Considering today's patio doors are more secure, more
weather-resistant, and have more energy efficiency than ever, it's
important to have the info you need for your next patio door
replacement and door replacement project!
A bay window is a combination of three or more panels set at angles,
so the centerpiece is always the widest. Usually, this centerpiece
is a picture window, so it's stationery and its sole purpose is to
frame a view.
The fixed picture window within a bay window assembly is often
flanked by casement or double-hung windows. Unlike picture windows,
casements and double-hungs can open and close to allow fresh air in.
Casements crank open and closed, and double-hung windows have two
operable sashes that slide up and down.
The ability to pair fixed units with operating units helps a bay
window stand apart from other projection types since it allows for
airflow and ventilation.
One other great feature of a bay window is the ability to integrate
a window seat for the living room… maybe to expand your
entertaining capacity or maybe even take some time to catch up on
your reading.
And newer windows mean greater energy efficiency, along with the
energy savings we could all use.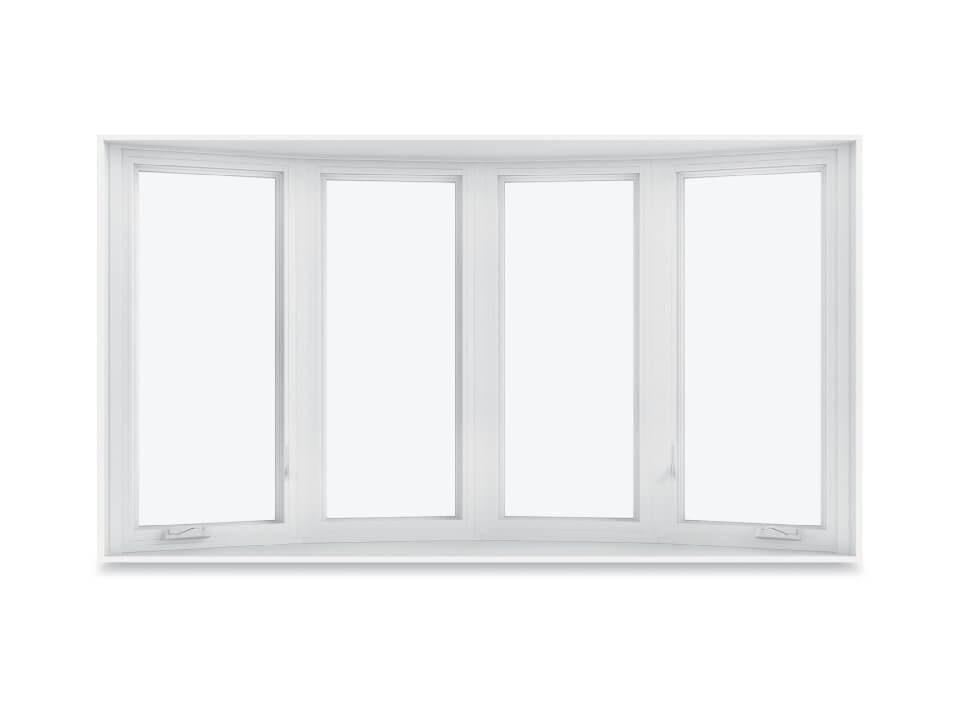 On the other hand, bow windows are wider and more intricate in
design. Usually made up of four to six panels set side by side, they
curve to create a rounded appearance from the outside.
Like bay windows, bow windows also protrude from the home to open up
your living space. Much like the bay window, you might want to
choose a bow to act as an accent piece or a nice spot to retreat for
some good ole Vitamin D. Just keep in mind, that you'll need a
larger space to put one of these window assemblies given the way in
which they're constructed. You want to make sure you have enough
relief space around the window so it feels balanced.
On the bright side, the wider panels featured in bow windows really
maximize the natural light factor, which is great for connecting to
nature… you just need to make sure you have enough room to put one
in.
Since bow windows can't open, you don't get that added benefit you
do with a bay window, but if that's not a deal-breaker then you
definitely might want to consider it.
Where to next?
So, what is the final verdict? Bay windows vs bow windows, which is
better?
Truthfully, the right projection window for any home depends on your
priorities. Though replacement bay windows and replacement bow windows
share a few similarities (such as protruding from the wall and opening
up space within your home), they can also deliver distinctly different
perks to your home.
No matter which one you choose, at Big L, we pride ourselves on making
sure the installation of bow and bay windows goes off without a hitch.
This is especially critical given the structural load criteria that come
along with this type of job. Because you're extending out beyond the
exterior walls and frame of a home, special consideration is taken to
make sure they're architecturally sound so you can enjoy them for years
to come. We can also help you determine bay window sizes, bow window
color and stain options, and everything in between.
To sum up, here's a brief recap to help you with your next project:
Bay windows are a great choice for those looking to open
their windows and increase airflow in the home. On the other hand, bow
windows are a solid choice for those looking to maximize their view.
BAY WINDOWS
3 panels
Angled Curve
Can be operational
More Protruded than bow windows
BOW WINDOWS
4-6 panels
Rounded Curve
non-operational
Less protruded than bay windows